Linking to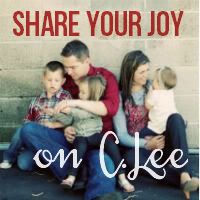 Well it has been 10 days since I started the 1-6pm challenge for myself see
here
and I have to say the first day was really hard I obsessed over it before it even started... showed me plain and clearly I have put way to much importance on that lil black box the next 2 days I found myself checking the clock regularly biting at the bit for 6pm to get here. Now sometimes I don't even put music on.... if I do it is more than likely positive affirming music.
What changes have I seen well I was hoping to craft more- haven't done a thing lol... was hoping to clean more that is coming along but the house isn't in tip top shape yet far from it. I have been blogging more trying to figure out this new blogisphere - I am just gonna do my own thing a lil of this a lil of that keep pluggin along- hopefully always with kindness and respect just they way I want to be treated.
I have noticed alot more intraspection looking inward and upward. I realized this morning while I was back reading my own blog I used to be a much more "HAPPY" person - I want that back. I did alot of meditating (not the sit down and ooommm kind) just thinking on that today and I would hear a line in a song that would lift me up several different times today several encouragements... and I came across this post
I Choose Joy
and what do ya know just gotta say God works in mysterious ways.
Just my thoughts this thursday
and I leave u with a doggie shot of Jorgie
Hugz R